BRONZELENS HIGHLIGHTS, Friday, October 24
Some of the Industry's most accomplished headliners shared their insight from the field during BronzeLens 2014. Jimmy L. White, former writer on The Late Late Show with Craig Ferguson, known for the screenplay Ray led a discussion about Writing Biopics.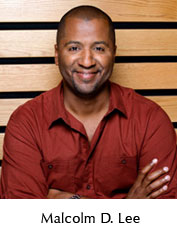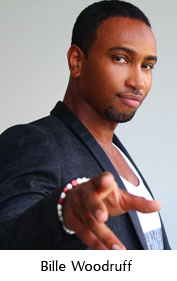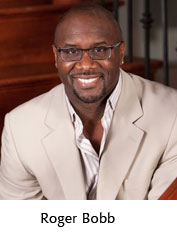 Malcolm D. Lee and Bille Woodruff were featured during Roger Bobb's Directors Roundtable. Roger Bobb, CEO/Bobbcat Studios, had an engaging, freewheeling discussion with a few of today's hottest directors. He was joined by Malcolm D, Lee (The Best Man Holiday, The Best Manand Undercover Brother) and Bille Woodruff (Drumline 2: A New Beat, Addicted, Beauty Shop).
A favorite signature event for industry insiders, corporations and the local community was the BronzeLens Women Superstars Luncheon which anchored the Friday events at the Atlanta Marriott Marquis Hotel. Awards for the accomplishments of women of color in the film and television industry were presented to select 2014 Honorees. Broadcast Journalist Monica Pearson hosted the event. The life and career of the late actress and activist Ruby Dee was be celebrated during the luncheon.
BronzeLens Women Superstars Luncheon Photos

BronzeLens has developed new partnerships with the networks ASPiRE Television and UP TV. ASPiRE – A Different Reality panel discussed how projects can connect with audiences and stand out in a popular marketplace and how directors', producers' and artists' films, shorts and/or documentaries have the opportunity to be a part of the network. Tina Thompson, ASPiRE Director of Programming, Ryan Richmond, ASPiRE and Valencia Joseph, ASPiRE Marketing Director presented.
UP TV, an expert on producing and creating entertaining and inspiring content that resonates with viewers hosted The Formula for Inspiring Content to discuss the elements that are essential in creating and launching successful productions that entertain, engage and connect with audiences and that also inspire and uplift. Brad Siegel, Vice Chairman, UP TV, Jasmine Guy, Star, UP Original Movie My Other Mother, Gregalan Williams, Star, UP OriginalMovie Marry Me For Christmas and the upcoming sequel Marry Us for Christmas, Eric Tomosunas, President and Head of Production, Swirl Entertainment Group Cas Sigers-Beedles, Screenwriter and Producer, Nina Holiday Entertainment, Rhonda Freeman-Baraka, Screenwriter and Producer Ryan Richmond, Director, UP Original Movie Lyfe's Journey and Executive in Charge of Original Production, ASPiRE were panelists. Jaquitta Williams moderated.
HBO Documentary hosted the Friday night film Mr. Dynamite: The Rise of James Brown, a new documentary about the "Godfather of Soul." Through never-before-heard personal stories.